A Conversation With the Author Amazon.ca Amazon.com
Little Bastards in Springtime is a novel about a boy who survives the Siege of Sarajevo to immigrate to Canada with what remains of his family, there to go on a violent rampage, get locked up in juvie, then escape west across the vast North American continent away from the repeating patterns of his past.
"A really impressive debut novel that poses the question, how much war remains after the war. As a long-time Torontonian as much as Sarajevan, I was struck by Katja Rudolph's understanding of the mentality and behaviour of war survivors living on the verge between the past and present. Little Bastards in Springtime manages to squeeze beauty out of the darkness of the everyday during wartime and the bittersweet peace that follows."
Goran Simic, co-founder of PEN Bosnia and Herzegovina, and author of Yesterday's People
It's spring, 1992. Jevrem Andric is eleven years old and war is erupting in Bosnia. At first it's merely boring, as kids shut in apartments run out of ways to entertain themselves. Jevrem's journalist father tries to sell articles to international media outlets telling the real story. Jevrem's concert pianist mother vows to continue performing whenever and wherever she can to defend the cultural life of the city. As the shelling worsens, Jevrem's father and brother join the Bosnian army. Jevrem, his sisters, and his beloved grandmother move into the basement where his grandmother sings communist songs and tells stories about her glorious partisan past. "Death to fascism," she cries. "Freedom to the People." Only a few weeks later boredom is a luxury. Hell has arrived. They are trapped; they face starvation and death. Jevrem's father is dead, his brother is missing, his mother has holed herself up in their ruined apartment where she sleeps at odd hours or pointlessly sorts through the accumulated papers of their former life. Multi-ethnic for centuries, Bosnia is on its way to being partitioned along ethnic lines. And Jevrem's life has collapsed into ruins around him.
It's spring, 1997. But spring never actually seems to arrive in Toronto, refugee life is bleak, and sixteen-year-old Jevrem is on a rampage. He and his small gang of Yugoslav friends spend their nights drinking, smoking weed, popping pills, and breaking into houses. They take what they need to get by, knowing that survival means relying on your cunning in an indifferent world. And, besides, they relish the adrenaline their escapades trigger; it's a rush that reminds them of back home, where Jevrem's father, brother, and sister have all been left, buried in the parks and sports fields of their hometown. Newly arrived in Canada, his mother suffers deep depression, his sister feverishly over-achieves, and his grandmother exhorts Jevrem to do some good for once.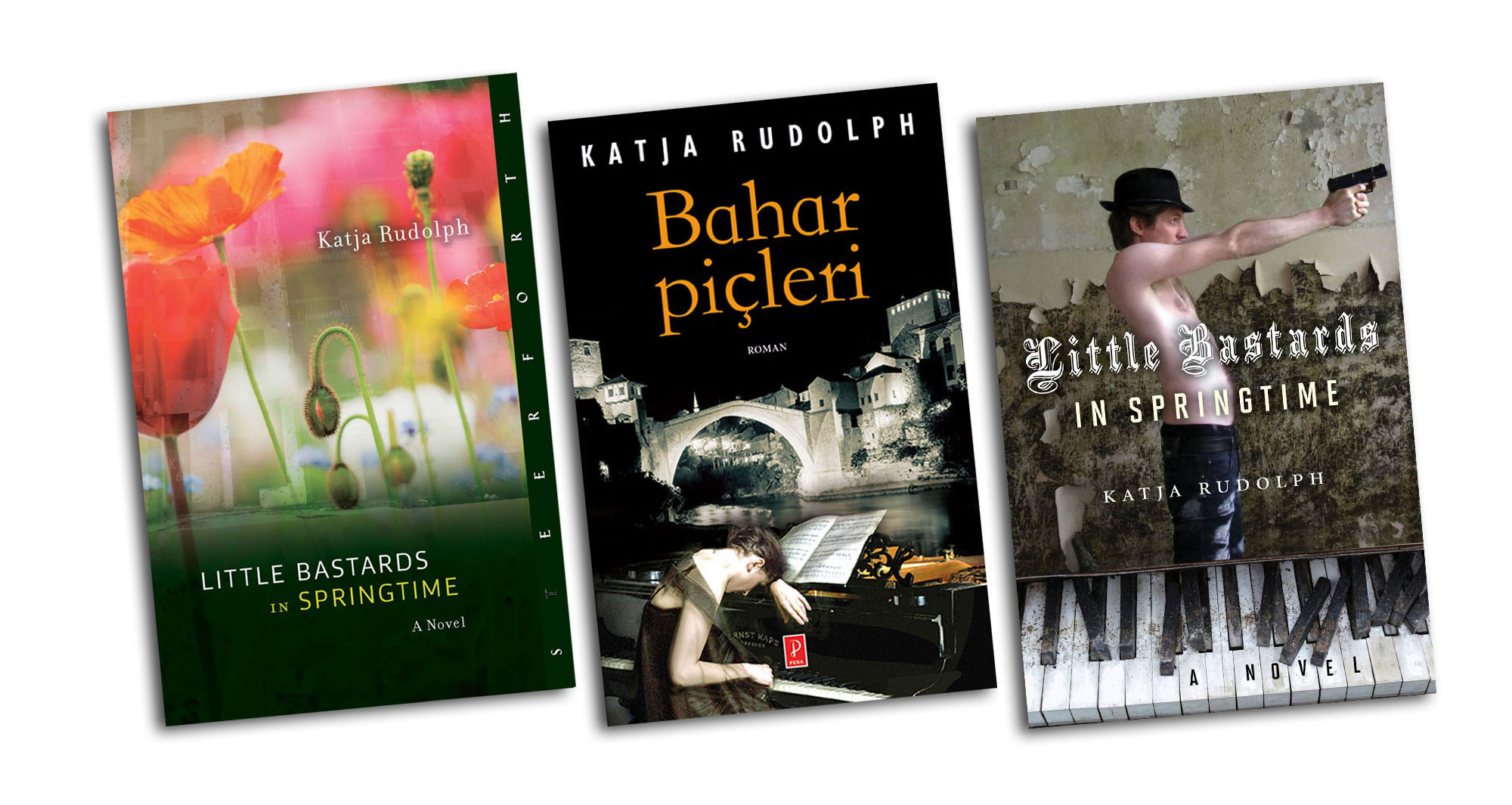 Or this is what he imagines. The truth is Jevrem's grandmother, the once fierce partizanka, has lost her fighting spirit. Transplanted to an alien continent, her dream of universal unity and brotherhood crushed, she no longer says much of anything at all. A few weeks later, she is dead and Jevrem is devastated. He tries to take her up on her injunction to do some good. Much to the disgust of his gang, Jevrem's B & E's soon are driven by an obsessive compassion.
Jevrem begins to break into houses to deliver groceries, fix broken furniture, and clean up garbage. It's one of these good deeds that gets him caught by the police. Before May has a chance to deliver new life and warmth, Jevrem has been picked up by the police, separated from what remains of his family, and confined once again.
It's spring, 1998. The click of the detention center gate is nightmarish to Jevrem. After a year in remand, Jevrem has another three in juvenile detention ahead of him, once again trapped in cramped spaces and surrounded by violent crazy-boys. He's targeted by a gang, but retaliates and survives in the way he's learned so well, and soon he's feared as the most violent crazy boy of them all. Knowing this, Jevrem realizes the only way he can save his soul is by escaping. He does so and takes to the open road, with its anonymity, vast empty spaces, and the kind of solitude that offers him existential relief. He hitches rides with eccentrics, crazies, and visionaries, and as he makes his way west through American farmland, desert, and mountain toward LA and his estranged uncle, he feels that it's a chance to leave the repeating patterns of the past behind. When he gets there, he senses that he's travelled much farther than that.
Video Credit: Ekaterina Mechetina plays Rachmaninoff's Piano Concerto No. 3